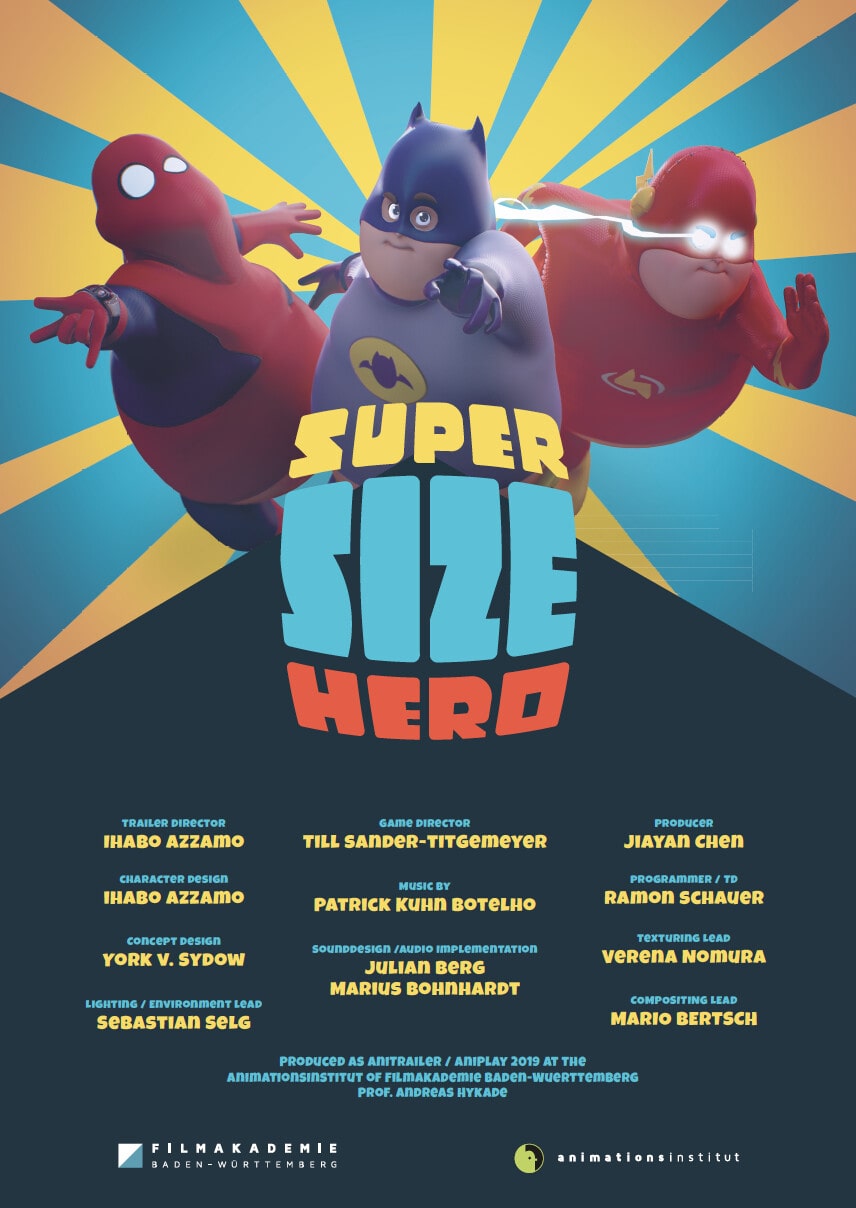 Super Size Hero
Supersizehero is an immerse VR game for HTC Vive which puts the player in the role of an overweight hero trying to save the day.
A special crafted, tracked fat suit allowing the player to actively use his belly serves as the main gameplay mechanic.
The game is highscore based – each round the player needs to prevent a prison breakout or bank robbing by bouncing fleeing prisoners back into the prison,
interrupt bank robbers and bring money back to the bank in order to gain as much points as possible in the given round. At the start of every level the player can choose one of three suits – each grants special abilities and a unique playstyle.
CREW:
Director: Ihabo Azzamo
Concept/Design: York v. Sydow
Technical Directing: Ramon Schauer
Film Music: Patrick Kuhn Botelho
Sounddesign: Marco Dahl, Jonathan Linnenberg
Animation: Till Sander-Titgemeyer
Compositing: Mario Bertsch
Lighting/ Shading: Sebastian Selg
Texturing: Verena Nomura
Voice Acting: Sarah Schulz
Executive Producer: Jiayan Chen
Production Company: Filmakademie Baden-Württemberg GmbH